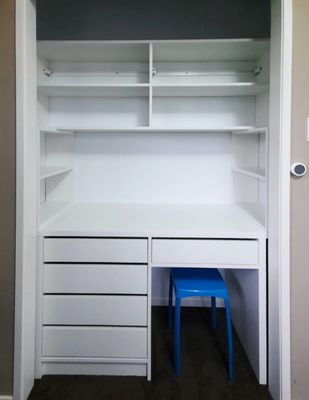 Study Nook / Computer Nook

Much like our built-in desk solutions for home offices, we can create a study nook or computer nook in your home.
Study nooks and computer nooks are designed to be compact and more discreet and can be built into bedroom wardrobe spaces, alcoves and family living areas.
Our design process ensures that your study nook or computer nook is highly functional and fits with the interior look of your home.
SKU: DVHS-1-1